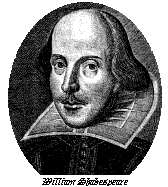 You may also want to read and analyze Sonnet 1, Sonnet 18, Sonnet 29, and Sonnet 130.
In the first paragraph, share a brief summary about the sonnet.
In the next paragraph, share literary devices you found in the sonnets (such as personification, alliteration, symbolism, metaphor, repetition, etc.)
In the next paragraph, explain the purpose for each device.
In the last paragraph, identify any religious references and references to Shakespeare's life and times in the sonnets.
Part B 
Create your own sonnet: (40 points)
Create a "Love for FHS"  Sonnet
Follow the sonnet requirements:
14 lines,
abab cdcd efef gg rhyme scheme,
10 syllables per line,
poetic techniques such as imagery, personification, alliteration, metaphor, simile, etc.).
In this sonnet, reflect on your year at Foran HS.  Share what you love–friendships, classes, activities–clubs/sports, trips, teachers, etc. If you choose to, you can be serious, comical,  and/or reflective. But, most of all, be creative and follow the sonnet requirements.
Part C
Recite a sonnet.  Memorize either a Shakespearean sonnet or the one you created and perform it to the class. You may recite this live or in a video shown in class.